Directions
From Charlottesville or Richmond:

  Proceed on Interstate 64 West Bound to Exit 99, towards Waynesboro.  Turn left at the end of the ramp onto US-250 West (Three Notched Mountain Hwy.)  Follow US 250W and in 3.38 miles turn slight right onto E. Broad St./US-250W.  Go .42 miles then turn left onto Arch Avenue.  In .43 miles, turn left onto 12th Street.  This is the South River Mill Complex.
From Staunton:

  Proceed on Interstate 64 East Bound to Exit 94 toward Waynesboro/Stuarts Draft.  Take US-340 N/Rosser Ave. towards Waynesboro.  In 2.48 miles turn right  onto W. Main Street/US-340N.  Proceed approximately 1 mile and turn right on to Arch Avenue.  In .43 miles, turn left onto 12th Street.  This is the South River Mill Complex.
Note:  Monday through Friday you can access the complex but on Saturday and Sunday you must have a code to get in the gate.  If you are taking a class, you will be given the code in your class info.  If you are coming for a visit, you can email us and set up an appointment or call us on 434-960-9718.
Lodging
Just 7 miles from the shop is Galleywinter Farm, a health, horsemanship and arts sanctuary with B&B style lodging available. This is an opportunity to stay near the school and enjoy the vistas of the Blue Ridge Mountains and countryside in a very relaxing environment. Accommodation is available through this link. Also please email Gail directly or call (434- 244 -2663) as she likes to make direct contact with her guests to guarantee availability and to put you in the best most comfortable spot. 
We have a 20% discount at Holiday Inn Express & Suites, Waynesboro which is located conveniently  near I-64 on Rt 340.  This hotel has amenities of 24-hour indoor, heated pool with whirlpool and dry sauna. Free and hot Express Start Breakfast Bar every morning.  You will need to call the local reservation desk on 540-932-7170 and let them know you will be taking a class at Virginia Institute of Blacksmithing in order to get the discount. 
If the person you speak to claims we do not have a negotiated rate, please ask to speak to Eric Washington, the Manager of the hotel. We have a negotiated rate.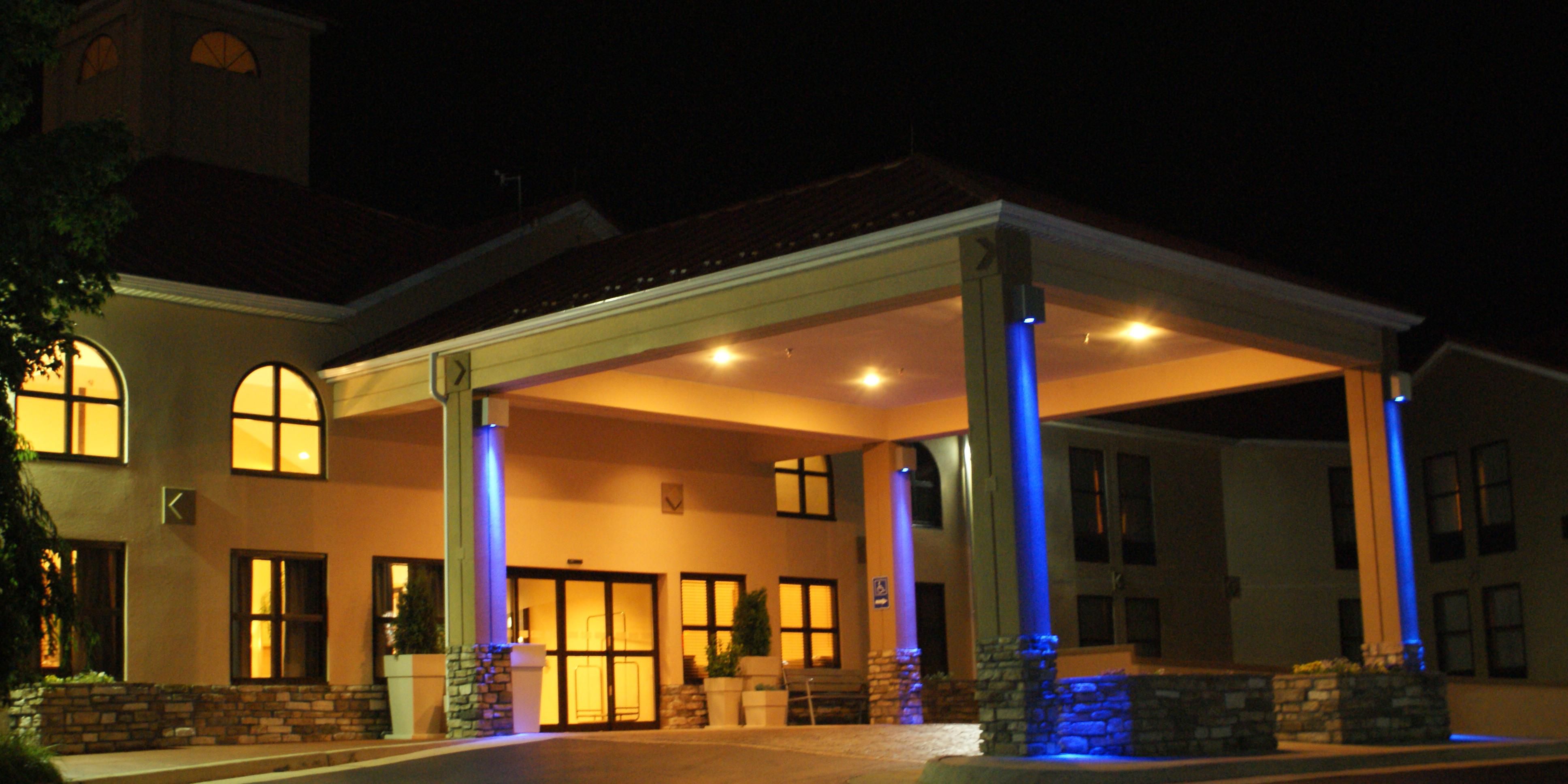 Another favorite place to stay for many of our long term students is Stanimals 328. Stanimals is a hostel frequently used by Appalachian Trail through hikers. They have private rooms, rooms with bunk beds, shared baths and kitchens. Cost is very reasonable and they have two locations in Waynesboro within a couple of miles of the school.