Intro to Bladesmithing (January 7 2019)
ABS: Introduction to Bladesmithing with Scott McGhee The Virginia Institute of Blacksmithing is proud to host the American Bladesmith Society's ...
more ›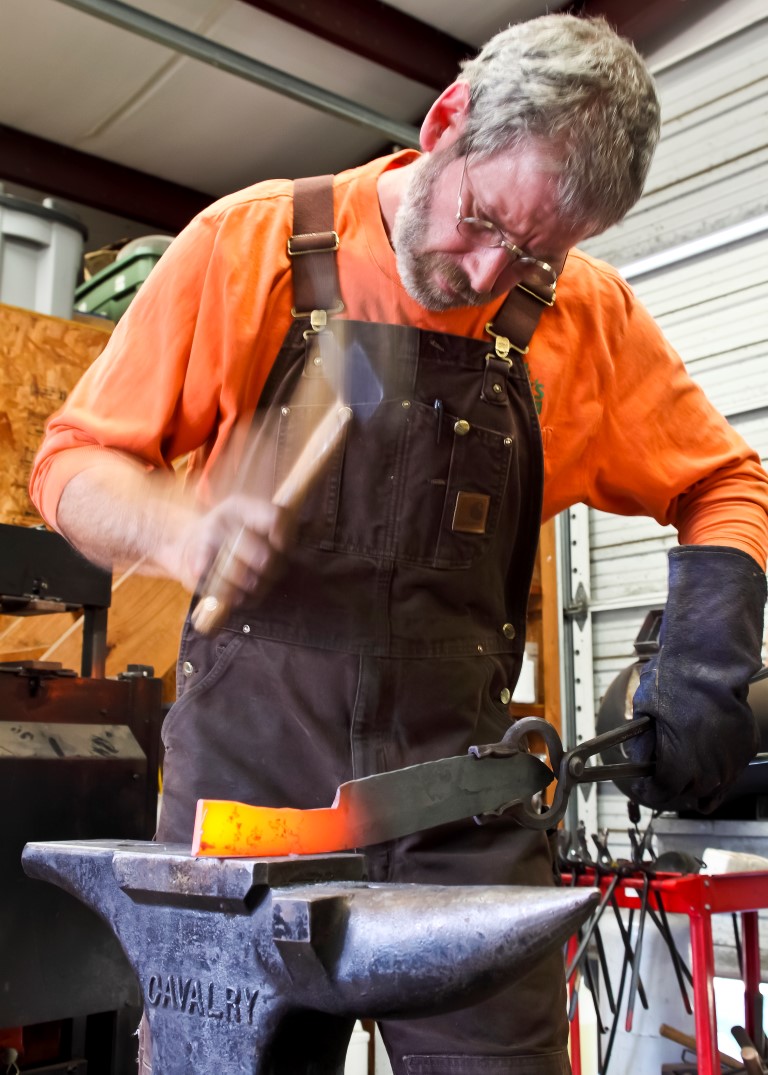 Blacksmithing: Hook Rack and CandleStick
Hammer metal to create a candlestick and wall-mounted coat rack in this beginner level weekend course. This is a great technique course to learn ...
more ›
Blacksmithing: Blacksmith's Knife
Learn to forge a knife in this two day, blacksmithing centered, knife making class! The first day, you will start on the forge and anvil where you'll ...
more ›
Intro to Blacksmithing - Camp Spatula
This 2.5 hour introductory course will take a novice smith through the steps to make their own campfire spatula. This class is intended for those ...
more ›
Blacksmithing: Build a Shield
Create a shield with your own emblem.  This is a beginning level course where you will learn techniques such as (but not limited to) building to a ...
more ›
Blacksmithing: Tongs
This Tuesday, One Day class will build tongs to outfit your home shop. The student will learn to form the basic tong pattern and how to customize the ...
more ›
Gift Certificates
Give the gift of an experience!  Certificates are good for one year from date of purchase.  We will mail you the certificate after purchase for ...
more ›
Safety Rules for VIB
The information contained below has been developed in accordance with the following regulations and standards and adapted from the Baylor University ...
more ›